Welcome to REAL CLASS INC, your Premium Provider of Hawaii Real Estate Continuing Education Courses
CORE B IS NOW AVAILABLE ON-LINE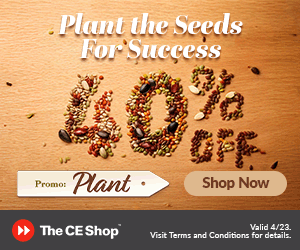 SPECIAL CE CLASS
CORE B IS HERE !!

HAWAII CORE PART B 2016: CONDOMINIUM GOVERNANCE

Current Dates and Locations
August 5th West side class10:00 a.m
 for RAM classes contact jane@RAMaui.com
DR Horton CE Special
CORE B 2016
August 23rd 2016
Mehana Recreation Center Kapolei
10:00am to 2:00pm

UPCOMING HONOLULU BOARD OF REALTORS  CLASSES
click on classes below for HBR Flyer
August 2nd: Basics of Property Management 9am-12:15pm

August 2nd: Discrimination in Condominiums & Homeowners Associations 1:15pm to 4:30pm

September 1st: Understanding the Americans with Disabilities Act

9:00am to 12:15pm
September 1st: Understanding Service & Emotional Support Animals 1:15pm to 4:30pm

September 1st: Real Estate Hot Topics 2015-2016

5:00pm to 8:15pm

HOT NEWS

NEW CODE OF ETHICS COURSE
THE CODE OF ETHICS: OUR PROMISE OF PROFESSIONALISM
REAL CLASS INC., is now offering a New Code of Ethics Course that not only covers the National Association of Realtors Quadrennial Ethics Requirements you will also receive 3 hour CE Credit.
Courses are currently Scheduled for the Realtors Assoctiation of Maui for
July 25th Realtors Assoc. of Maui

Contact Jane Ortiz at: jane@RAMaui.com
 July 22nd Hawaii Island Realtors
Contact Ashley at:  ashley@hawaiiislandrealtors.org


www.karel.com
SPECIAL ANNOUNCEMENT
REAL CLASS INC is Proud to Announce that we are bring a Great Mainland Speaker & Instructor to Hawaii in July 2016
Karel Murray is a well know Instructor/Speaker all over the mainland and now she will be bringing 6 recently approved CE Courses to all the Islands
Watch Karel in Action: Meth & It's Makers

Hawaii Association of Realtors
Instructor Development Workshop July 27th
Become the Instructor of Change
Upcoming Dates & Locations
Honolulu Special

733 Bishop Street, Pacific Guardian Conference rooms in the Makai Tower, Ground Floor.
July 29th 9:00am to 12:15pm
METH AND IT'S MAKERS (3hr Elective)
Flyer & Registration Form

Promotional Video Karel Murray

Karel Murray; Character Counts

Service and Emotional Support Animals Interview on
Condo Insider Program 4/21/16
click on photo to watch


SPECIAL ANNOUNCEMNENT

 REAL CLASS INC IS PROUD TO ANNOUNCE OUR PARTNERSHIP WITH THE CE SHOP FOR YOUR ONLINE CONTINUING EDUCATION NEEDS.
LICENSE RENEWAL SPECIAL